You can export a patient's data into a password-protected excel spreadsheet. This feature only allows for the data to be exported for one patient at a time.
For bulk export and other data not contained within the standard excel file. Please contact us at support@livingwith.health so we can discuss your requirements.
How to export a patient's data
1. You need to open the clinic platform and go to the patient list. You then need to select the patient you want to export the data of. Then select the export data button in the left-hand corner of the screen. See the image below.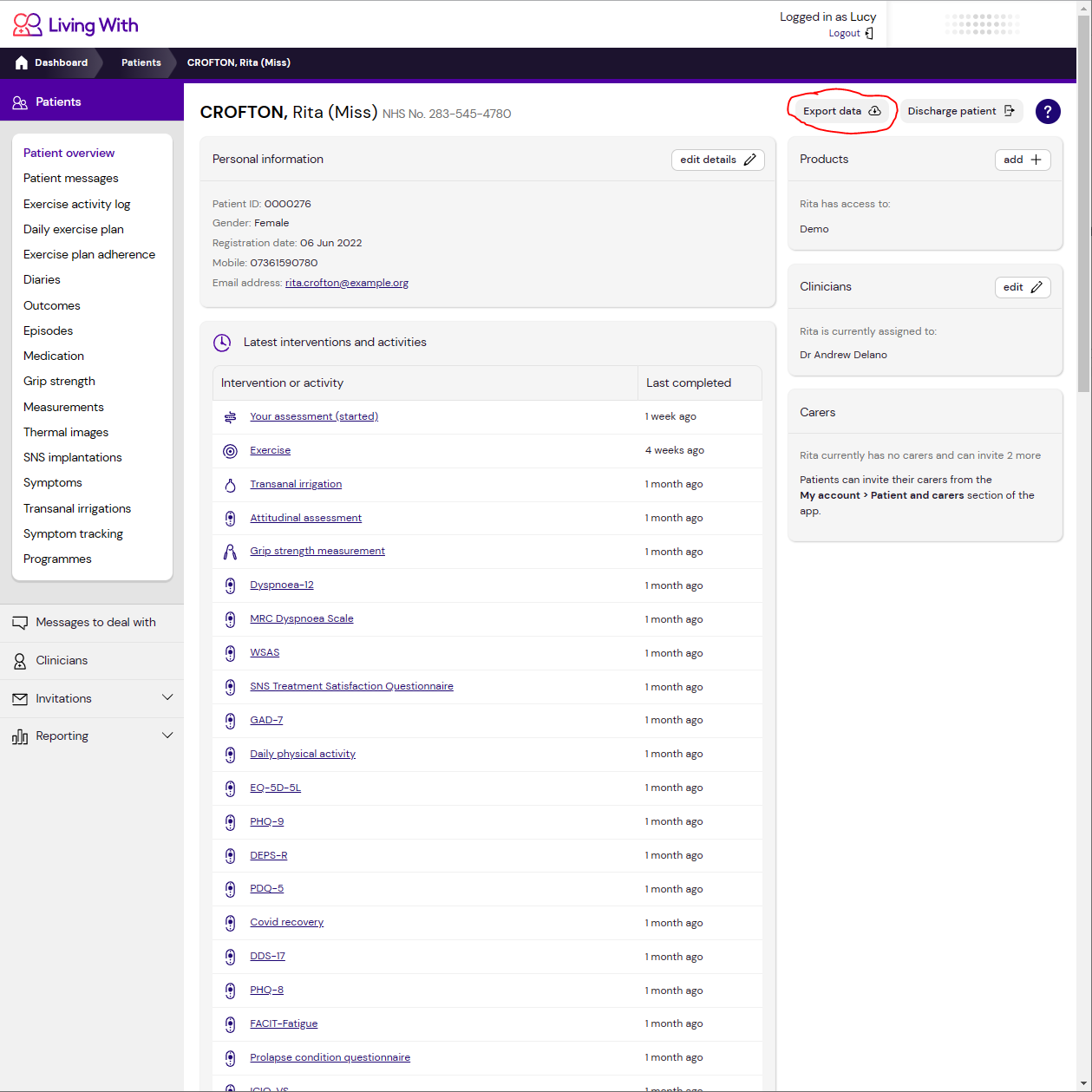 2. You will be taken to a screen that explains the data export function and what is contained within the file. This page displays the 10-digit password to access the downloaded excel spreadsheet. This password is unique to each spreadsheet downloaded. Press the Download as Excel Spreadsheet button to start the download. See the image below.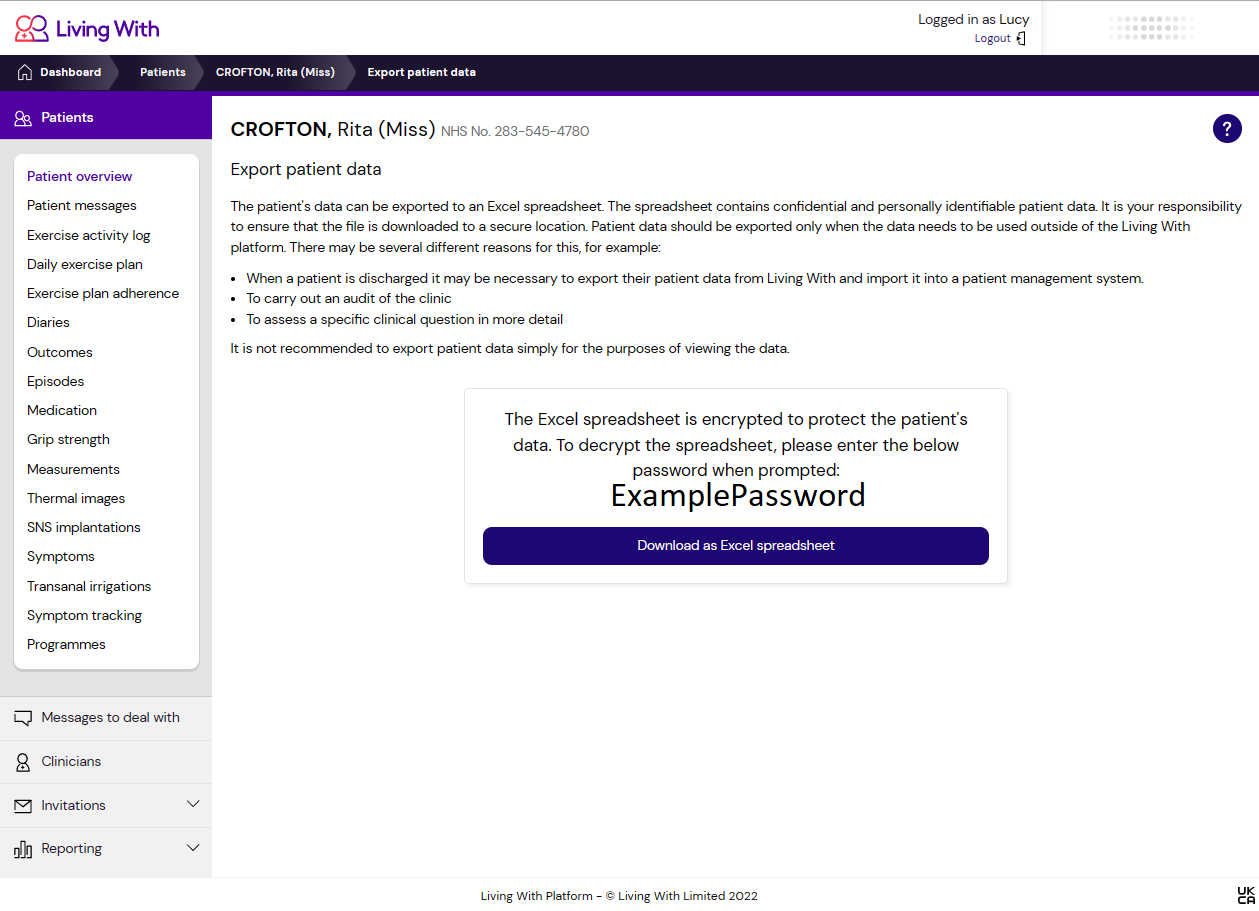 3. Once the excel spreadsheet has been downloaded to your computer you can open the file using any software that is able to open excel files. After opening the file a password box will pop up asking you to put in the password to view the contents of the excel spreadsheet. Please enter the password given from the page you downloaded the excel spreadsheet.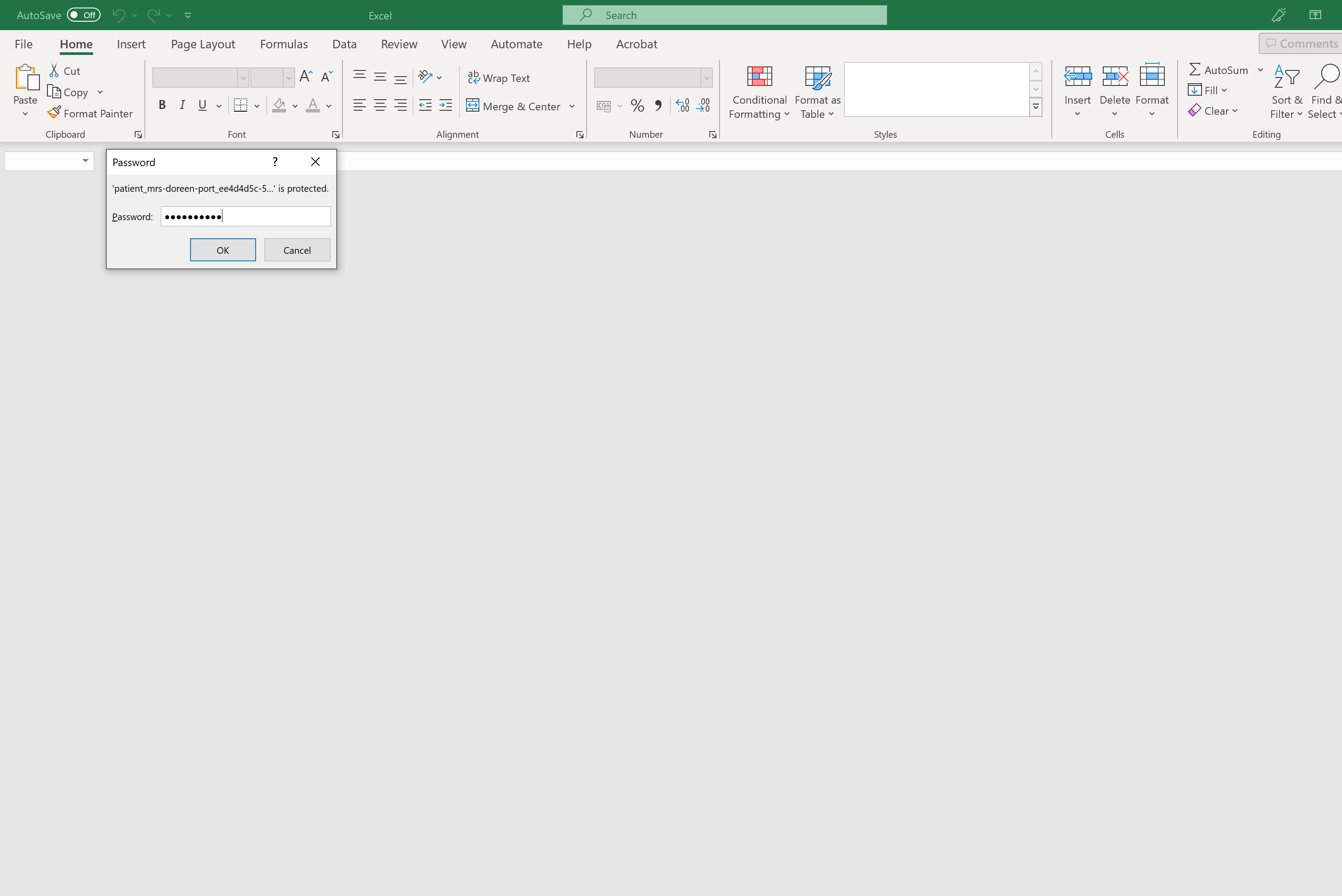 If you have any issues trying to export your patient's data please contact us at support@livingwith.health and we will get back to you.