You can send messages through the clinician platform to any of your patients. Depending on how your clinic was set up patients can respond and attachments added to messages to and from the clinic.
To send a basic message
1. You need to open the clinic platform and go to the patient list. You then need to select the patient you want to send a message to. Then select patient messages from the left-hand menu. See the image below.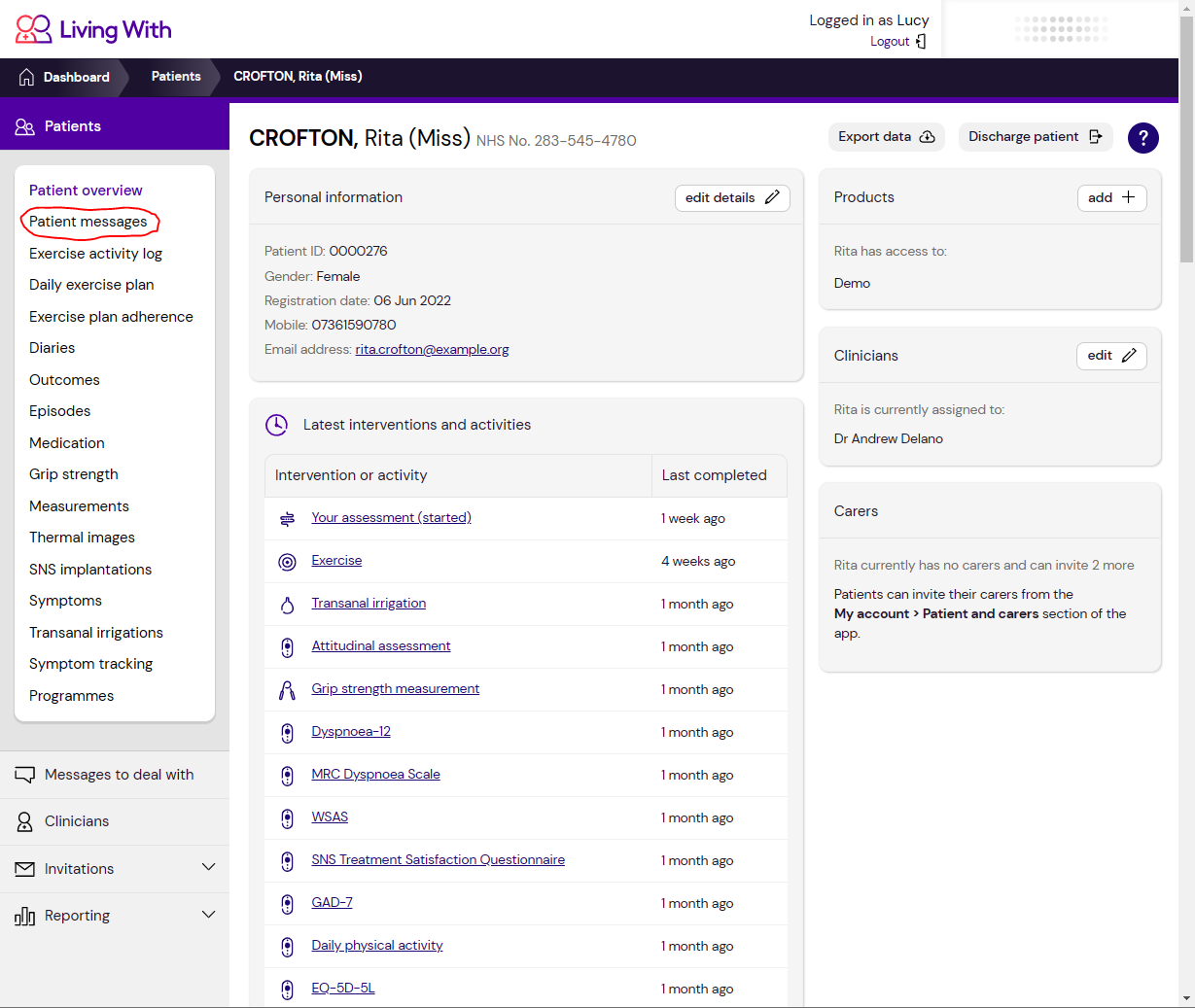 2. You will then see a list of messages between the clinic and the patient. If there has been no messages before then this area will be blank. You can then press the send message button in the top right hand corner of the screen. See the image below.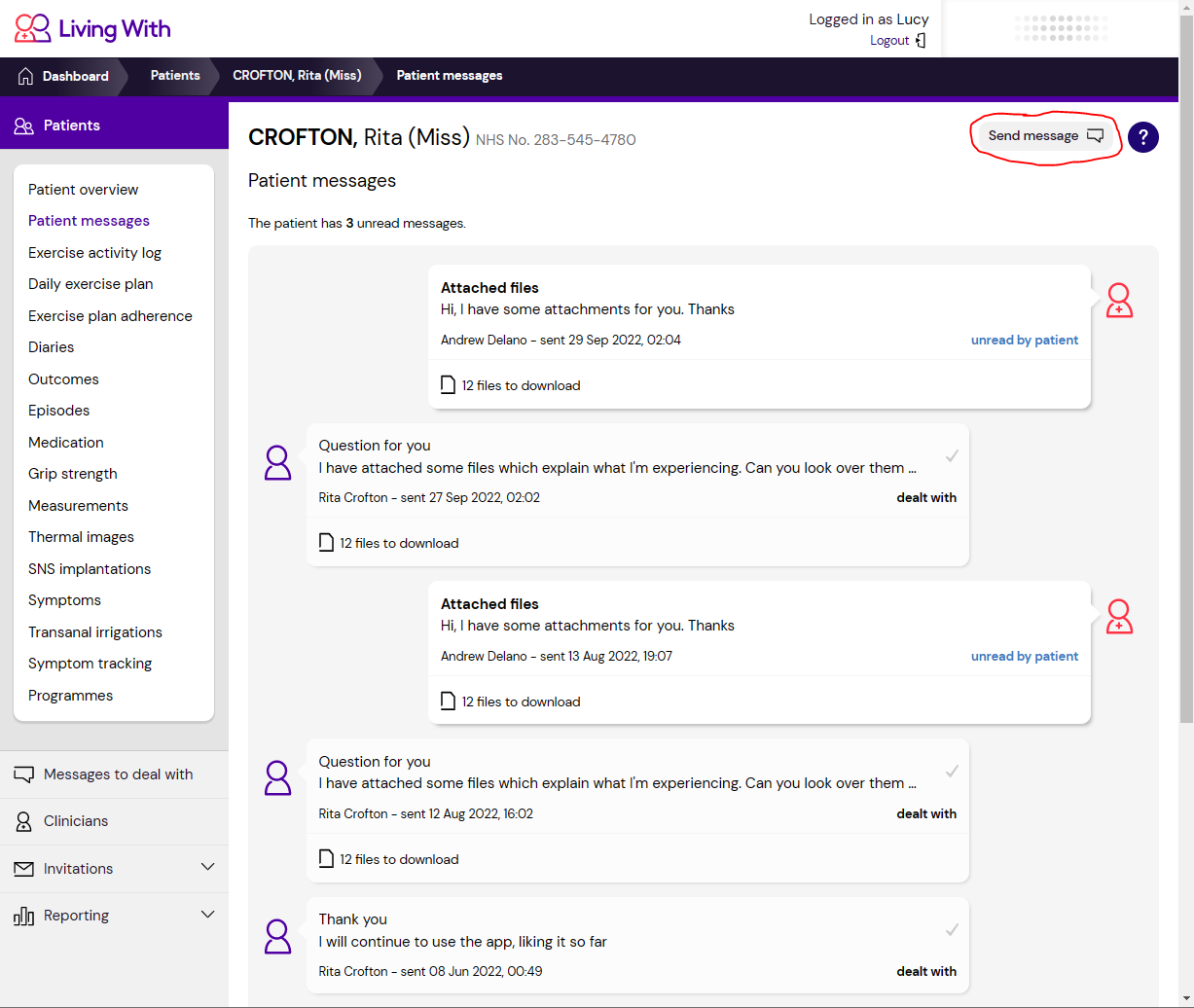 3. You can then fill out the subject line, then the main body of the message and then press send under the message. See the image below. The subject line needs to be filled in as it is a requirement to send the message.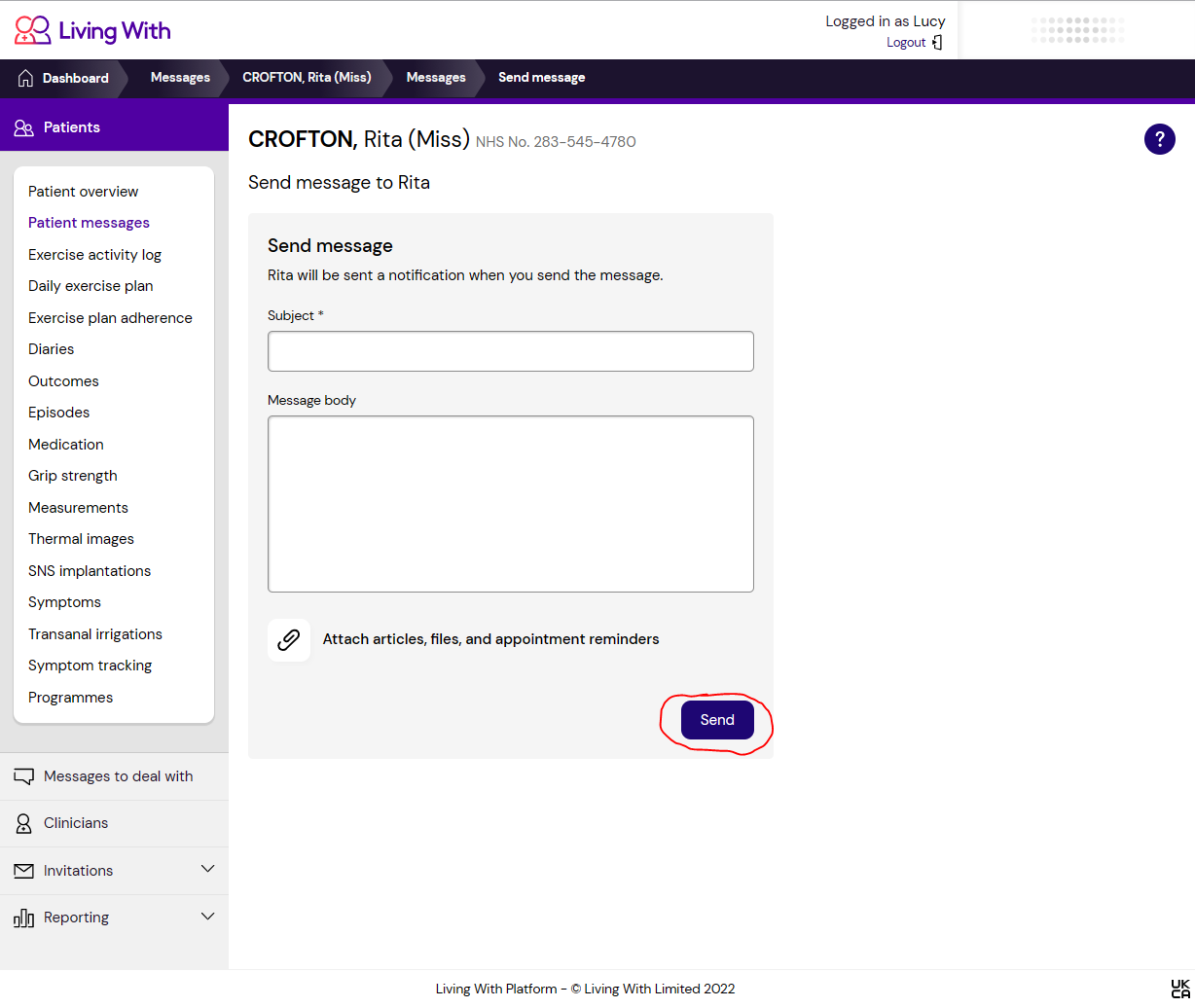 This will send a basic message to a patient which they will be able to open from within the Living With app. If they have notifications enabled they will be notified about the message waiting for them to read within the Living With app.
How to add attachments to a message
1. Follow the steps above but before the last step, you can press the paperclip button to add an attachment to the message. See the image below.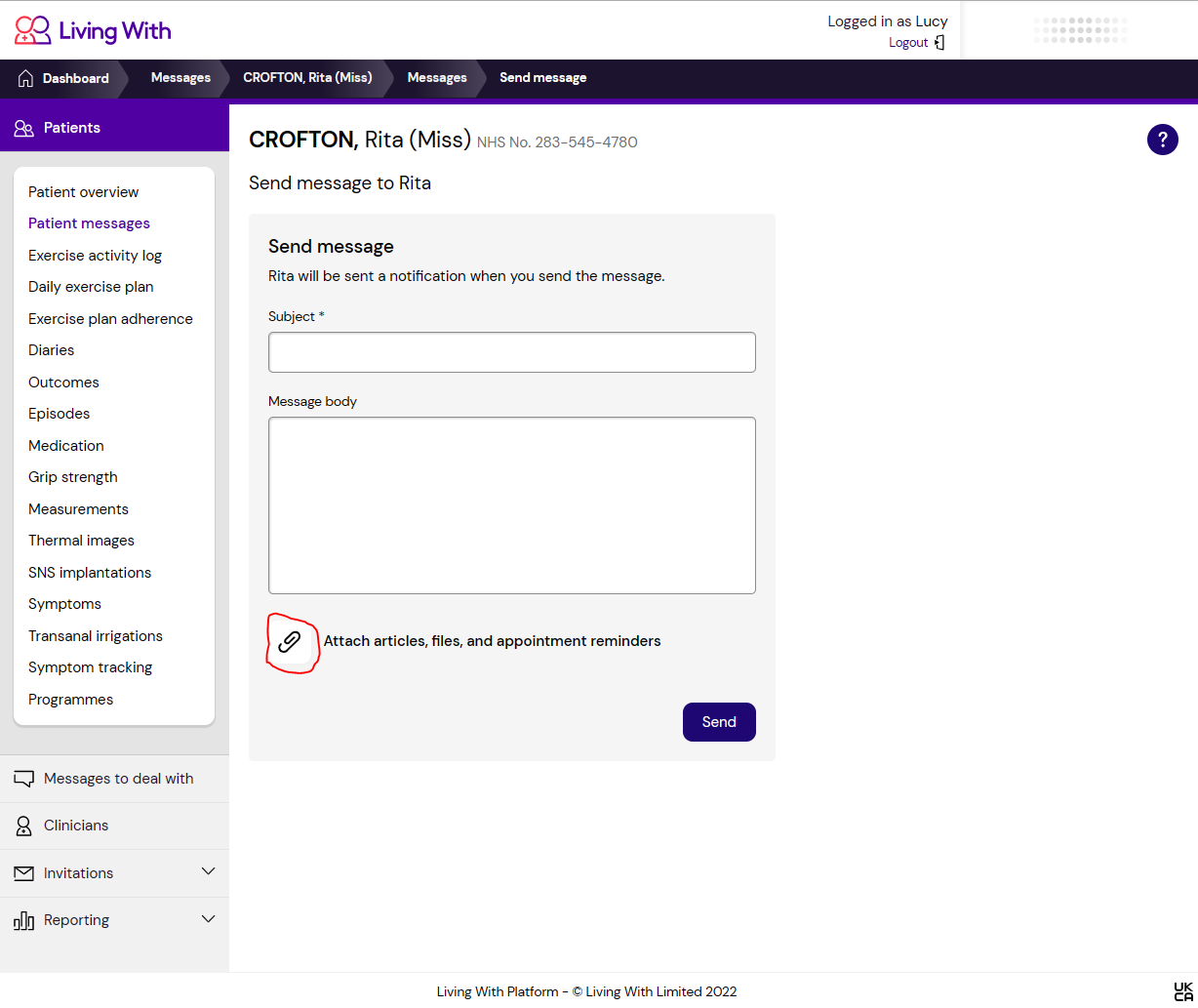 2. You will be given various options to attach things to the message. These are as follows
a. Articles that the patient can read from within the Living With app. You can search for the article you want to send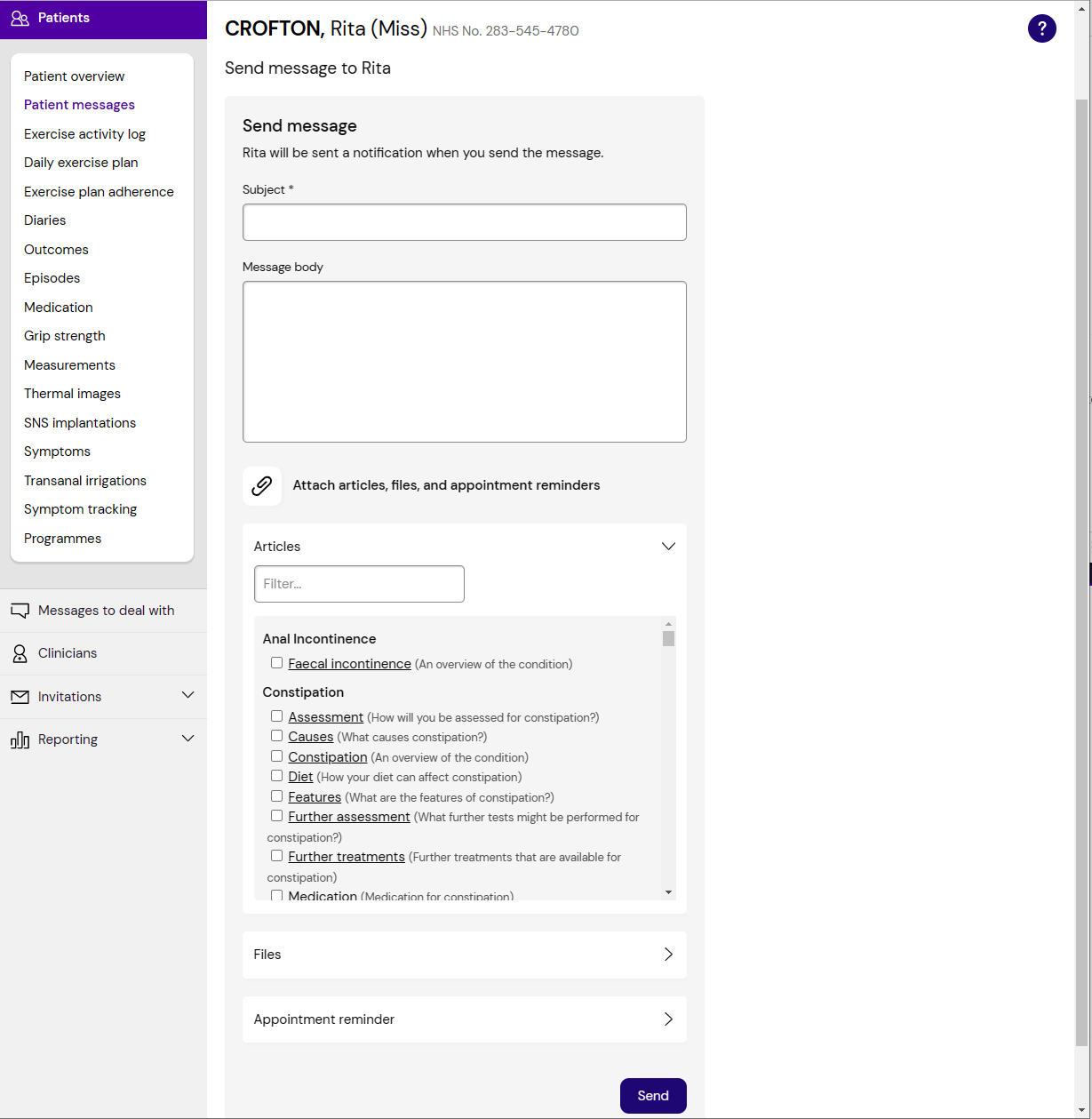 b. Files uploaded from your computer such as PDFs and other documents to be sent to the patient. There is a size limit of 25MB in total for files sent on a single message.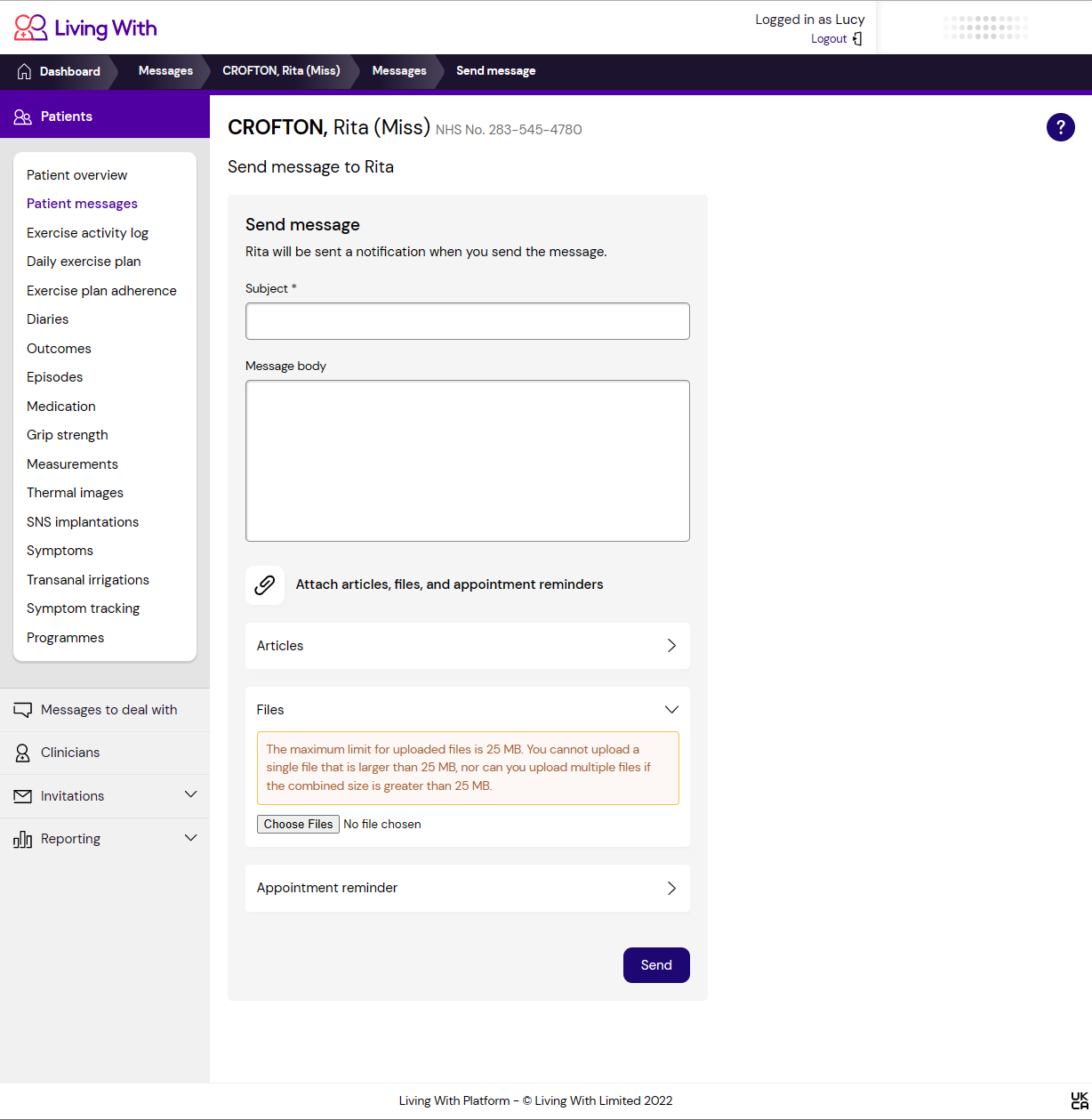 c. Appointments can also be selected. You can then pick the type of appointment and then you can put in the correct time and date of the appointment as well as the length and location of the appointment. This will generate an appointment reminder attachment for the patient which can then be added to their phone's calendar.